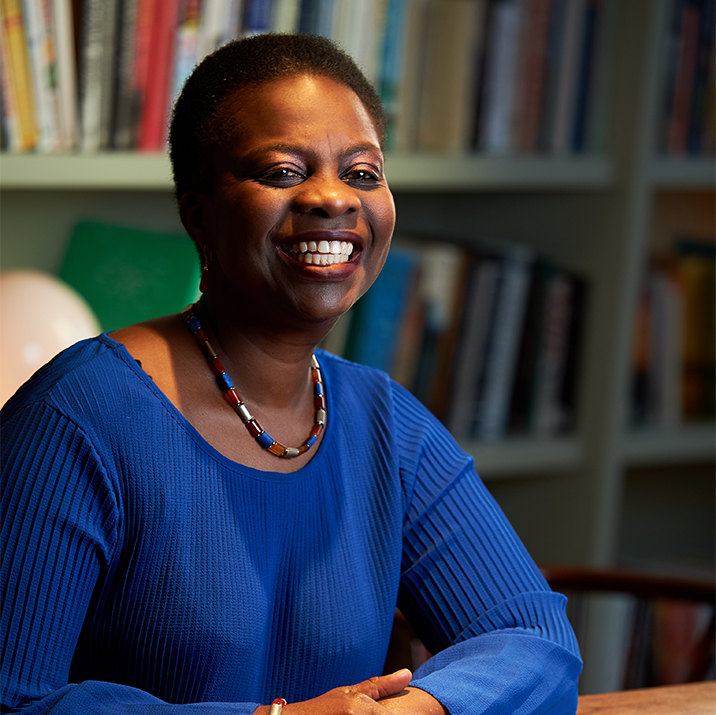 "The best of human relationships can, and will, transform businesses for the greater good."Miti Ampoma
Hello. I'm Miti Ampoma, the founder of Miticom Communications Training and creator of the Innovative Communicator movement.
Miticom is the realisation of my years of professional and personal experience. It brings together many things I hold dear:
Genuine, human connection based on respect, warmth and an interest in our fellow men and women.
The joy to be found in resilience (yes!) as we not only survive but learn to thrive in a fast-changing world.
And businesses that have the courage and insight to put people at their heart – and that reap rich rewards as a result.
Our approach is based on my book, The Innovative Communicator: Putting the soul back into business communication. I wrote the book because, after years working with FTSE 100 companies, I realised the soul has been stripped out of the way the business world communicates and it desperately needs putting back.
I want to help do that. Through my book, and through Miticom, I will.
Communication rooted in integrity and humanity, that has the power to transform both business and society, is my why. The American author, James Michener, said:
"Masters in the art of living draw no distinction between their work and their play, their labour and their leisure, their mind and their body, their education and their recreation. They simply pursue their vision of excellence in whatever they are doing and leave it to others to decide whether they are working or playing. To themselves they are always doing both."
This sums up exactly how I feel about my work. I hope you feel the same about yours. If not, our Innovative Communicator courses can help bring about the change you need so your work energises rather than drains you, and you start each day with enthusiasm, optimism and joy.
How my early life and career brought me here
I spent my childhood in both the UK and Ghana and as a result I have dual British and Ghanaian nationality. Each country's culture continues to influence me today and I feel extremely proud to belong to both.
My early experiences sparked in me a lasting love of travel and of getting to know different people. As a young adult I lived in many different countries, in addition to England and Ghana. Whenever I can I continue to visit new places and learn about new cultures.
I initially trained as an actor, although I didn't pursue acting as a career. I still have a love of the arts and most weeks go to a play, concert or exhibition. I find the arts, in whatever form, refresh my mind, spark new ideas and help them come to the surface. You can see this training and influence in my presenting style as I flourish equally whether presenting to an audience or sharing a meal and a laugh with good friends.
My first job was in television. I worked for the BBC, ITV and Channel 4, first as a journalist and then later as a producer and director of documentaries. I then went on to lead communication and change programmes for global corporations.
(I've also worked as a cleaner, kitchen hand and massage therapist, but that's another story. You can read why in my book.)
As you can see, every job I've had has communication at its core. I've seen communication at its best and at its worst. Now I want to help you harness the positive power of communication for the greater good.
"We're all now in the business of innovative communication. Each one of us can become an Innovative Communicator and as part of that movement contribute to making a positive impact on the world with soul, integrity and humanity."Miti Ampoma