English is not my first language
The bedrock of a great business is based on human capital and that capital is built on human relationships. Human relationships depend on genuine, effective communication."Miti Ampoma, Miticom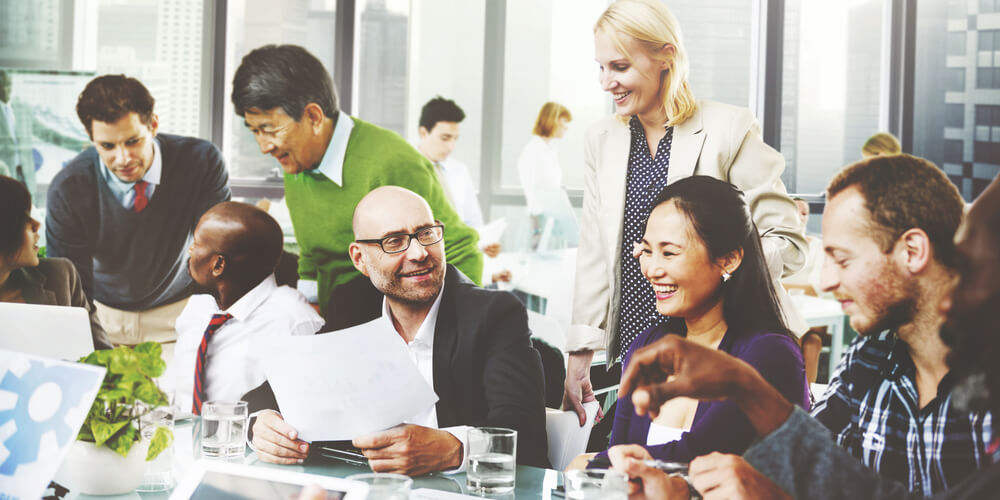 Who you are
You work for a significant business. One with global reach. You're in a senior position: perhaps you're the CEO or a member of the board. You could be a manager who is on their way to the top. Or a graduate with your sights set on a leadership role in the future.
Whichever role you're in, you have one thing in common:
English isn't your first language, but in your career you're expected to communicate as if it is. 
It's not that you don't have good technical ability in English. You do. You have a broad vocabulary. You're at C1 or even C2 level of the Common European Framework of Reference for Languages (CEFR). But you don't communicate in the language with ease. You're not at the near-native level you'd like to be.
For example, when you speak in English, do you sometimes find that what you say isn't what you mean? Do you feel as if you're simply translating words, rather than communicating an idea, feeling or understanding? Do you feel as if you're not connecting with people?
Please don't let your inability to communicate effectively in English undermine all the other skills you've worked so hard to achieve.
We can help you develop the English language and communication skills you need to progress in your career and lead with integrity, conviction and clarity of message. Study with us and you'll feel confident, comfortable and articulate, whether you're communicating in English or your own, native language.
Why you need to have advanced communication and English Language skills
These days, the triple bottom line – that of people, profit, planet – is common practice for businesses that take their corporate social responsibility seriously. It reflects our new focus on doing business in a way that is good for everyone, in the long term. As with everything else your business does, to be successful, this approach depends on effective communication.
Effective communication is the difference between knowing what you mean and being able to use this knowledge to inspire others. It's about making a connection, between one person and another. It's about trust, empathy, control and understanding.
Effective communication is when people believe in you and what you say. It's when you capture people's attention – and hold it. It's when you can speak with confidence, impact and presence.
You need to have these advanced communication skills because the style and tone for how a business communicates is set and led by its leaders – those of you in the C-suite, or who are on their way there.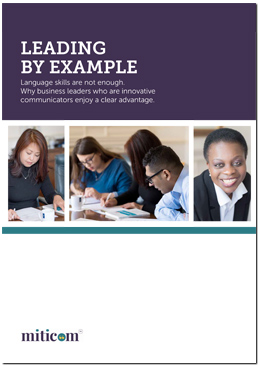 Download our free guide to why language skills are not enough.
In it we show you how innovative communication skills coupled with cultural understanding will help you enjoy a clear advantage.
Who we are
We can help you improve your English skills and develop the advanced communication skills you need.
Because we are not a language school. We're a communication and influence training company that also helps people who need to improve their English language skills.
We'll help you get a deeper understanding of the English language so you can communicate in it with all your natural feeling and emotion.
We've helped many people improve their English, develop their communications skills and fulfil both their personal and professional ambitions.
If you've been disappointed by language schools or colleges in the past, don't despair. We're different and we can help.
The difference we make to you
English is the essential second language, particularly for those in business. So you need to be able to represent yourself as accurately and honestly when you communicate in English as you do when you communicate in your own language.
Our training is based on the principles that you will only learn to communicate like a native English speaker when you combine English language learning with:
Communication skills training
An understanding of the cultural context of the English Language, and
Relevant knowledge of business change
On our courses you won't simply learn to translate from your native language into English. Instead, you'll learn to communicate effectively and speak clear, relevant English with confidence, impact and presence. And with soul.
We also offer cultural tours to help you better understand British culture. The insights you gain will make sure you feel at ease in meetings and at events with your British colleagues and clients.
By the end you'll be able to communicate in English in a way that develops meaningful relationships. That drives performance. And that creates sustainable financial growth.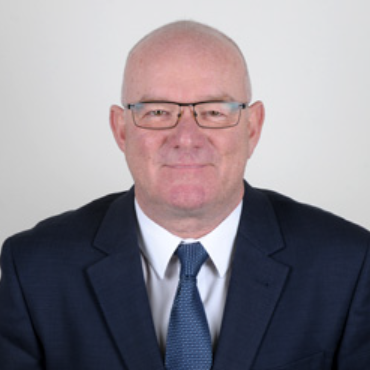 "I recommend Miti to anyone who wants to boost their language skills in a very professional context. I feel much more confident to speak now while I avoided speaking before. My vocabulary is much richer and I use expressions appropriate to the topics discussed."Laurent Crozet, Head of Maintenance Services at Airelior Management in Paris, France